Staff Achievement Awards 2021
On 2 December 2021, The Royal Marsden celebrated the remarkable achievements of our staff at our annual Staff Achievement Awards. 
The event was hosted online by our Chief Executive, Dame Cally Palmer, Medical Director, Professor Nick van As and Chief Nurse, Mairead Griffin, as well as some special celebrity guests.
Winners and nominees were congratulated on their outstanding contribution and achievements over the past year. The awards were aligned with The Royal Marsden's values and four awards were available in each category, along with a Lifetime Achievement Award. The winners were as follows:
Pursuing Excellence
The winners of this award have all gone the extra mile to transform services and raise the profile and reputation of The Royal Marsden.
Caroline Chapman, Brachytherapy Consultant Radiographer - Caroline has revolutionised the Brachytherapy service in her three years as Consultant Radiographer, providing expert clinical and professional leadership and improving staff and patient satisfaction.
Barry Pridmore, Head of Volunteer Services - Barry built a successful volunteer programme across The Royal Marsden. His team of volunteers were an invaluable asset to the hospital during the pandemic, taking pressure off staff and supporting the COVID-19 vaccination clinic. 
Nadine Standen, Senior Staff Nurse - Natalie Standen is a Senior Staff Nurse who provides outstanding quality of care. Her extraordinary skills, dedication and compassion make her a vital and well-loved member of the nursing team.
Danielle Casey, Haematology Clinical Practice Educator - Danielle Casey is a Clinical Practice Educator who brings a wealth of knowledge and experience in haematology to her team of nurses. Through her continuous support and passion for skills-sharing, her team consistently deliver to an exceptional standard.
Working Collaboratively
The Working Collaboratively award was presented to people and teams who have worked together in exceptional ways over the past year to help The Royal Marsden deliver the very best in patient care. The four winners included:
Suzanne MacMahon, Genomic Scientist - Described as the cornerstone for The Royal Marsden's excellence in cancer treatment, Suzanne MacMohon's outstanding teamwork and dedication to her role as Genomic Scientist have been fundamental to improving patients' lives.
Camilla Boyd, Clinical Business Unit Manager and Matron of the Cancer Hub - Camilla Boy's extraordinary leadership and collaboration skills as Matron of the Cancer Hub ensured time-critical cancer surgery went ahead during the pandemic.
The Digital Services Team -The team delivered over and above to give staff the digital tools they needed to work through the pandemic and provide remote care for patients.
The Cavendish Square Project Team - The team showed remarkable co-operation and commitment as they worked together to successfully deliver the first of its kind diagnostic and treatment facility for The Royal Marsden.
Pioneering Change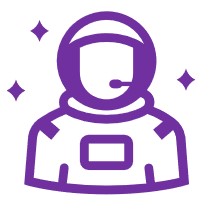 The four winners of the Pioneering Change award have all strived to find better ways of doing things, improving patient care with their positive and solution-focused attitudes. The winners included:
Ravishankar Rao Baikady, Consultant Anaesthetist - Ravishankar Rao Baikady's outstanding contribution towards developing a new anaemia service at The Royal Marsden has already benefitted hundreds of patients undergoing high-risk surgery.
Gema Munoz Mozas, Lead Vascular Access Nurse - Gema Munoz Mozas worked exceptionally hard to establish and lead a robust vascular access service, which is positively changing cancer patients' lives.
Mikki Summers, Radiology Services Manager - Working tirelessly through the pandemic, Mikki Summers supported her staff and drove the delivery of a mobile imaging service to help with the imaging backlog caused by COVID-19.
Abigail Temple, Clinical Research Operations Manager - Abigail Temple successfully delivered several innovative projects over the past year, including a process to allow new genetically modified trials to take place at the Trust, and has been described by her colleagues as a 'great leader, an advocate and figurehead' within her unit.
Showing Kindness
The winners of the Showing Kindness award all exemplify what it means 'to care'. Their extraordinary kindness and compassion have had a huge impact on those around them.
Simeon Arada, Nuclear Medicine Technologist - The first winner always has a smile on his face and has even been known to sing and dance to lift patients' and colleagues' spirits. A vital member of the Nuclear Medicine Team, his work ethic and positivity are contagious.
Trevor Warner, Waste and Grounds Coordinator - Trevor Warner's kindness and good humour are constantly appreciated and remarked upon, and his pleasant way of interacting with others helps create a wonderful work culture.
The Horder Ward - The team supports patients at all stages of their illness with tremendous kindness, patience and understanding.
The Play Specialist Team - The final winning team is passionate about making every child's cancer journey easier. By creating magical, fun environments for children undergoing procedures, they bring joy and smiles to young patients, and unimaginable reassurance to their families.
Lifetime Achievement Award
Neelam Sarpal, Clinical Nurse Specialist
The winner of this year's Lifetime Achievement Award began her career at The Royal Marsden over 30 years ago. Since working as a staff nurse, she has taken on many more roles in education and practice development, including becoming the only Urology Clinical Nurse specialist in Sutton. She pioneered the first telephone follow-up clinic for patients, and now provides an exemplary service to patients with testicular and germ cell tumours. She has been a beacon of excellence throughout her career and is the epitome of all that The Royal Marsden stands for – kindness, compassion, and excellence. She will often be found talking to her patients and their families late into the evening, offering them her support and reassurance at what can be an incredibly difficult time. She is an inspiration to all who know her, and has been described by her colleagues as 'a true Marsden legend.'
The Awards were kindly funded by The Royal Marsden Cancer Charity. To find out more about the The Royal Marsden Cancer Charity, please visit their website.