Meet the team
Professor Ros Eeles FMedSci, PhD, FRCP, FRCR
Professor of Oncogenetics, the Institute of Cancer Research (ICR) and Honorary Consultant in Clinical Oncology and Oncogenetics, The Royal Marsden.
Professor Eeles is both a clinician and scientist and her research is in targeted screening in higher risk groups with a genetic predisposition, particularly to prostate cancer.  
She is a Team Leader in Oncogenetics at The ICR  which has a programme of research in genetic predisposition to prostate cancer and management of individuals with BRCA and other DNA repair gene mutations. She leads the largest prostate cancer genetic study in the UK, set up an international consortium that involves over 100 research groups worldwide, and leads multiple clinical trials and screening studies. She also started the flagship Prostate Risk clinic at The Royal Marsden to evaluate the increasing role of genetic testing in men with and at risk of prostate cancer.
She has sat on many genetics advisory committees, both national and international. She is the Genomics Champion for the Royal College of Radiologists (Clinical Oncology Faculty) for the Academy of Royal Colleges. She is an author of over 500 papers and her book 'Cancer Prevention and Screening', which she led as lead editor, won the BMA Chairman's Book of the Year Award in 2019.
Dr Richard Lee
Dr Richard Lee is a Consultant Physician in Respiratory Medicine and Champion for Early Cancer Diagnosis at The Royal Marsden. He has a clinical interest in respiratory medicine and early diagnosis of  lung cancer.
He studied undergraduate medical sciences at Sidney Sussex College, University of Cambridge, and completed his medical training at Guy's, King's and St Thomas's medical school in 2005. He undertook respiratory medicine training in the South Thames region, rotating through Guy's, St Thomas's, and King's College hospitals. He was awarded a PhD in lung cancer by Kings College London, for study of EGFR TKI resistance in lung adenocarcinoma and its relevance for MET targeted therapy, which was funded by prestigious NIHR and MRC Clinical Research Training Fellowships and for which he received a British Thoracic Society Young Investigator award. During this time, he completed a post-graduate certificate in education at the King's Learning institute and continues to contribute to teaching trainee doctors for post-graduate examinations.
Dr Lee has a research interest in early diagnosis of all cancer types with a focus on lung cancer. He leads on biomarker development for the RM Partners Low-Dose CT Lung cancer case-finding study and has a research portfolio that includes translation of artificial intelligence research to early cancer detection and screening. Dr Lee also has an interest in using data science to improve lung cancer care and research using informatics based approaches, and has previously developed a smart phone app for respiratory trainees.
Dr Lee leads on Early Diagnosis strategy at The Royal Marsden, which is developing innovative clinical services to ensure that The Royal Marsden is an international thought-leader in early diagnosis and contributes actively to NHS England's 2028 ambition to diagnose 75% of all cancers at an early stage. His role and work in this area is funded by the The Royal Marsden Cancer Charity, with whom Dr Lee continues to work closely to promote the importance of early cancer diagnosis amongst patients and colleagues.
Dr Lee works closely with RM Partners Cancer Alliance (North and South West London) and Joint Clinical Lead for the NHS England National Targeted Lung Health Check pilot. He serves on the British Thoracic Society Lung Cancer Committee, the NIHR Health Informatics Collaborative for lung cancer and The European Respiratory Society's college of experts. He has also contributed to the development of Rapid Diagnosis Centres with NHS England.
Professor Stan Kaye
Professor of Medical Oncology and RM Partners Research
Professor Stan Kaye has been based in London since 2000, at the Royal Marsden NHS Foundation Trust Hospital and Institute of Cancer Research, where he was Head of the Division of Clinical Studies until his retirement from the ICR in 2013. At the Royal Marsden, he was Head of the Drug Development Unit, and was also responsible for the management of patients with gynaecological cancer. He continues to work at Royal Marsden as Senior Research Fellow in the NIHR Biomedical Research Centre and Professor of Medical Oncology.
In May 2014 he was appointed as RM Partners West London Cancer Alliance Research and Development Director. In that role he is responsible for promoting the whole spectrum of research across the Alliance, with a focus on early diagnosis and the translation of research into clinical practice to support innovative models of service delivery.  He also chairs the pan-London Cancer Alliance Research Board as well as the recently convened NIHR Oncology Translational Research Collaborative.
Professor Kaye qualified in medicine in London in 1972 and in 1981 moved to Glasgow, where he was Head of the Department of Medical Oncology at Glasgow University from 1985-2000. He has published over 450 papers on a range of topics, including ovarian cancer and early drug development. He is a Fellow of the Royal Society of Edinburgh and of the Academy of Medical Science, and has an honorary Doctorate of Science from the University of London. He holds an Emeritus Chair at ICR and has visiting Chairs in Glasgow and Singapore. In 2016 he received the Lifetime Achievement Award from Cancer Research UK.
Research fellows
Dr Benjamin Hunter
Dr Hunter is a clinical oncology registrar and Cancer Research UK funded PhD student at Imperial College London. He is interested in lung cancer early diagnosis, machine-learning, big-data and healthcare automation. Dr Hunter's PhD is looking at methods to use artificial intelligence to improve lung nodule stratification, and he set up the pan-London LIBRA study to establish a pathway for lung nodule research across London. He has previously published articles on lung cancer re-irradiation and biomarkers of tumour hypoxia in bladder cancer. Dr Hunter is a member of the Royal College of Physicians and a fellow of the Royal College of Radiologists. He received his MBChB and MRes degrees from the University of Manchester, and a Postgraduate Diploma in Oncology from the University of London.
Dr Sumeet Hindocha
Dr Hindocha is a clinical oncology specialist registrar. He is among the first cohort of students to be awarded PhD funding by the prestigious UKRI AI for Healthcare Centre for Doctoral Training at Imperial College London. Dr Hindocha's work focuses on radiomics and deep-learning in lung cancer and he is leading the OCTAPUS-AI study. In response to COVID-19, he co-authored a grant application which was awarded £70,000 by The Royal Marsden Cancer Charity for a sub-study exploring the use of AI to distinguish COVID-19 and other infections from cancer-therapy related lung changes. Dr Hindocha is also a member of the RCR's Faculty of Clinical Oncology's AI and Digital Health working group and co-chair of the RCR's Oncology Registrar's Forum. Prior to specialty training in clinical oncology, he was a National Medical Director's Clinical Fellow at NHS Improvement where he worked on a number of projects including workforce, professional medical leadership and cancer care.
Dr Hardeep Singh Kalsi
Dr Kalsi is a respiratory registrar and The Royal Marsden Cancer Charity funded research fellow with a scientific interest in early diagnosis of lung cancer. His PhD is focused on evaluating new lung nodules in cancer survivors, and whether artificial intelligence machine learning approaches to CT imaging can help predict which nodules are cancerous and where so, which might reflect a lung metastasis from a previous cancer versus a new lung cancer. Dr Kalsi studied medicine at UCL, graduating in 2011 and additionally obtained a BSc with honours in the field of immunology and cellular pathology. After specialising in respiratory medicine, he developed a keen interest in cancer diagnostics leading to him undertaking a clinical fellowship in lung cancer and interventional bronchoscopy under Professor Sam Janes at University College London Hospital, a tertiary oncology centre. More recently, Dr Kalsi published a paper in the field of interventional pulmonology including novel advanced diagnostic approaches for indeterminate lung nodules and interventional therapies for acute cancer complications.
Dr Simon Erridge
Simon qualified as a doctor in 2018 from Imperial College London and is a GP trainee in North-West London. He is currently an RM Partners Clinical Research Fellow focusing on research within Rapid Diagnostic Centres (RDCs). RDCs are new cancer diagnosis pathways for patients where GPs may refer patients if they are concerned they may have cancer, but would otherwise not be suitable for a site-specific pathway.
The focus of his research is to analyse symptom signatures in those with non-specific symptoms of cancer that may help improve early diagnosis. This research is performed in collaboration with other cancer alliances across London and the Epidemiology of Cancer Healthcare Outcomes (ECHO) research group at University College London. He also holds an honorary clinical research fellowship at Imperial College where he has previously worked with the Department of Surgery and Cancer on a number of allied projects.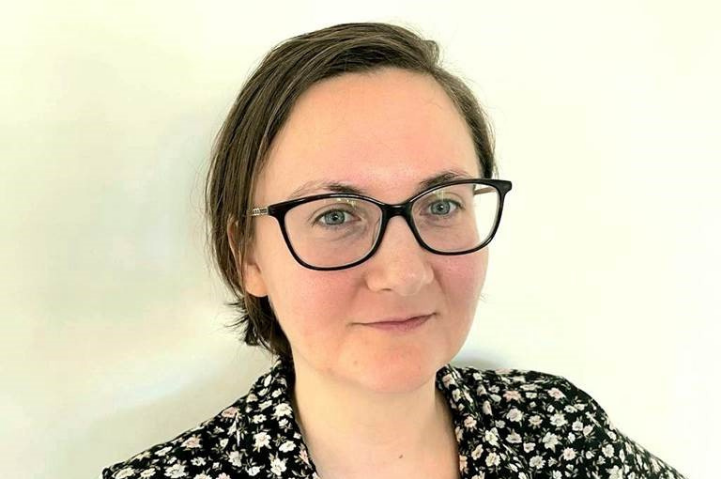 Dr Elena Cojocaru
Dr Cojocaru graduated from medical school in Romania in 2011, and has since trained in Medical Oncology both in Romania and in France, at the Institute Gustave Roussy. She worked as a senior research fellow and medical oncologist at The Royal Marsden, Addenbrookes Hospital in Cambridge and the Churchill Hospital in Oxford, gaining important experience in the treatment of rare tumours and sarcomas. Her main interests are translational research of rare tumours, drug discovery and conducting clinical trials.
Dr Cojocaru's research is focusing on finding new blood biomarkers that will detect tumours at an early stage in those individuals who are at high risk of developing cancers during their lifetime. Elena's project will work towards improving earlier diagnosis, which will hopefully increase chances of outliving a cancer diagnosis. This research will be conducted in collaboration with the Institute of Cancer Research and The Royal Marsden.
Operational Team
Sejal Jain
Sejal is the Senior Trials Manager for the Early Diagnosis and Detection unit. She has over ten years of valuable clinical research experience, and has had the privilege of working on commercial/academic/phase 2, 3 and post-marketing phase 4, interventional/non-interventional studies.
Sejal's role is to be involved in overseeing all aspects of clinical trial management. This can include protocol development, supporting the study set up, and regulatory submissions to ensure the study has all relevant approvals in place. It can also require designing study-specific documents, monitoring and providing regular updates to ensure required reports are developed for real time tracking of trial status. Throughout the course of the study, Sejal will ensure it is conducted in compliance with the health authority regulations and guidelines, as well as the internal operating procedures/processes.
Laura Boddy
Laura is the Data Manager for the ED&D Team and is the main point of contact for initial queries for ED&D studies. Previously, Laura was part of the audiology and otology research team at University Hospitals Birmingham, and set up and ran the patient and public involvement audiology group 'PANDA'. Based on that experience, she jointly wrote a case-study that could be used as a guide by others interested in creating their own groups for deaf or hard of hearing patients. Laura has also previously worked for Great Ormond Street Children's Hospital NHS Foundation Trust and West London Mental Health NHS Trust. She has completed a degree in Japanese and History at Birkbeck, University of London, with a focus on medieval medical history.
Sophie Hammond
Sophie is a Senior Research Nurse in the ED&D team and is responsible for participant recruitment, tracking and oversight for some of the trials ran in the department (namely NIMBLE and LHC Biomarker Study). Sophie was awarded an undergraduate degree in Human Biology and then went on to obtain an MSc in Nursing, and has now been a Nurse in the NHS for over 5 years. Starting out in emergency care, Sophie went on to work in phase 1 clinical trials for cancer treatment at The Royal Marsden's Drug Development Unit before joining the ED&D team.
Tessa Berry
Tessa is an Academic PA within the Clinical Research Directorate. Dr Richard Lee is one of two Consultant researchers that Tessa supports with the provision of a comprehensive administrative service. This includes diary management, arranging internal and external facing meetings, email and telephone correspondence, liaising with all colleagues within the multidisciplinary team, with internal departments and external agencies, as well as ad hoc projects such as event organisation for the launch of the virtual Early Diagnosis & Detection Centre. Tessa has worked in the NHS for over 10 years both as a PA and in patient and public involvement (PPI) in community services.
Shafa Ullah
Shafa is the Research Operations Lead for the ED&D team. He is responsible for various operational aspects of the Early Diagnosis and Detection Centre and his role is funded by The Royal Marsden Cancer Charity. He works closely with the clinical research leads and members of the Senior Management team, and is responsible for managing and overseeing most of the ED&D team. Shafa has extensive NHS clinical research experience spanning over 10 years, including data management, clinical research (patient facing), governance and clinical research developmental roles.